Discarded electronic components have banded together to build evil robotic creatures. It is feared that if the improper disposal of electronic waste continues our forests will soon be overrun with these villains. They are an invasive species and must be stopped. New robotic factories have sprung up nationwide.
Is this what Donald Trump had in mind when he promised to bring manufacturing back to the U.S.A.? I think not!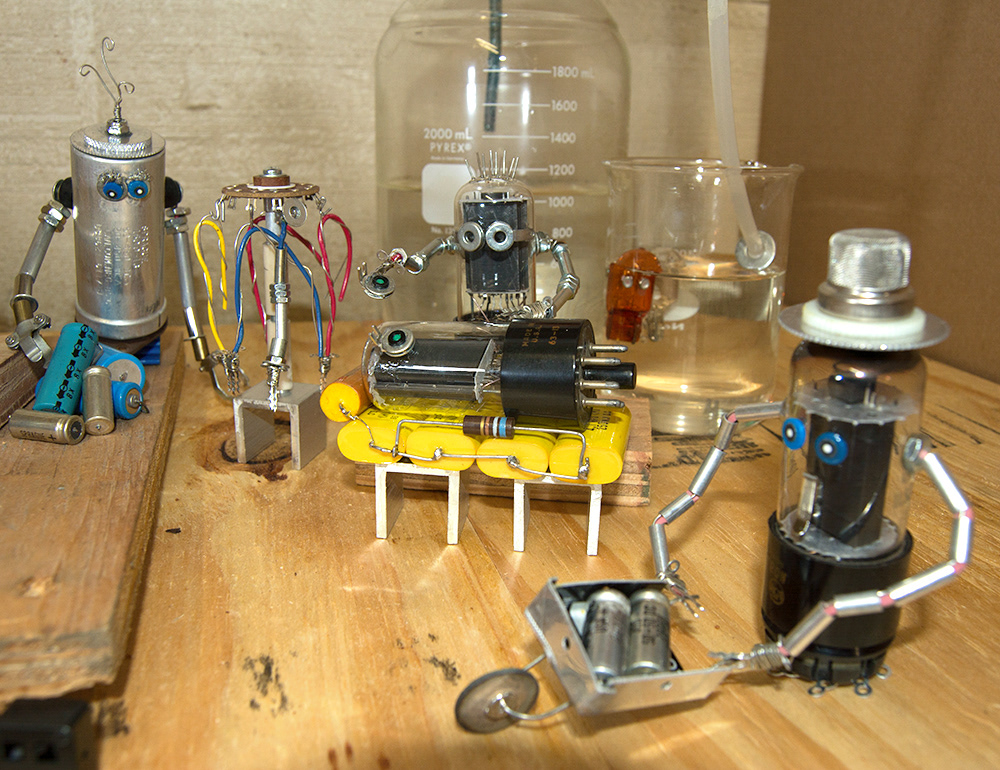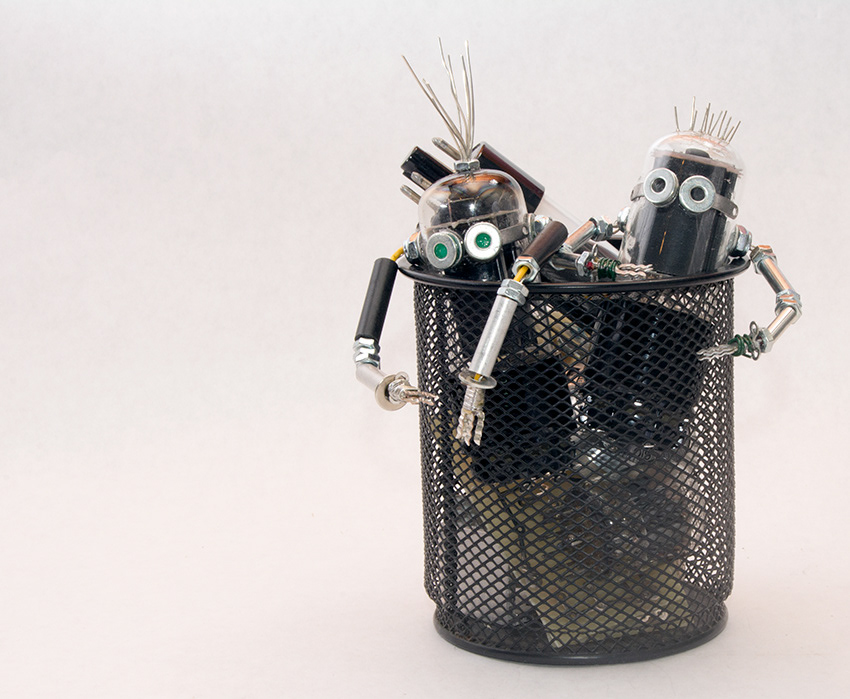 States that have mandated proper disposal of e-waste are seeing massive layoffs at the local bot factories. If they can't find discarded electronic components they can't proliferate. Recycle and stop the madness!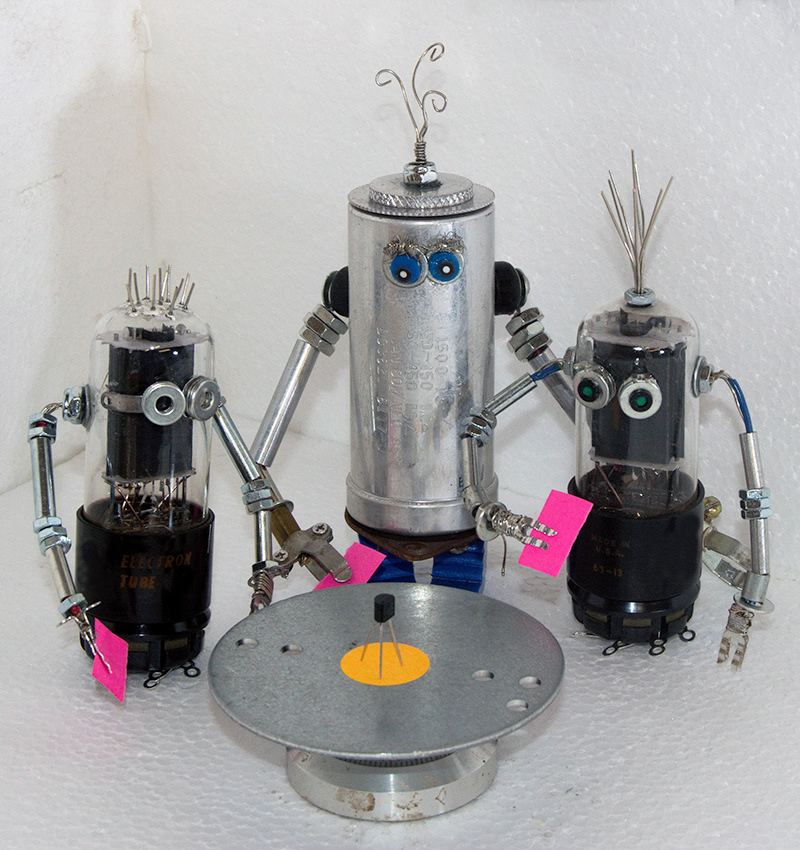 Just like older workers, old components were tossed out when a new more efficient model came along. The invention of the transistor put many of them out of work. They started their own factories to ensure their survival but now with the big push towards recycling, there is a shortage of components. The factories are shutting down. Where did these robotic characters go? How will they survive in a world that no longer has a use for them?